Instructor, Portland Institute of Classics in East Asian Medicine
tthorne@portland.iceam.org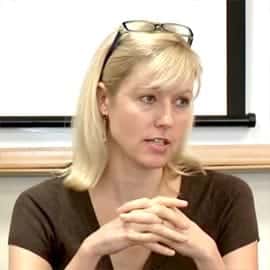 Tracy Thorne, MAOM, LAc, completed her undergraduate studies at the University of Portland in Oregon. She then completed a Masters degree at Harvard University and a Masters in Acupuncture and Oriental Medicine at the New England School of Acupuncture (NESA) in Boston, MA. At NESA she graduated with a dual track degree of TCM and Traditional Japanese Acupuncture styles.
Ms. Thorne is licensed as an acupuncturist in the state of Oregon and is Board Certified by the National Certification Commission for Acupuncture and Oriental Medicine in the practice of both acupuncture and herbal medicine. She teaches Japanese Meridian Therapy and supervises in clinic at the Oregon College of Oriental Medicine (OCOM) while maintaining a private practice in Portland.
Tracy began studying with Dr. Arnaud Versluys in 2008 and was one of the first people in Portland to receive her certification of Diplomate in Canonical Chinese Medicine™ in 2010. She has been responsible for teaching the abdominal diagnosis Fukushin seminars in the US for ICEAM since 2012.