Director, Chicago Institute of Classics in East Asian Medicine
Fellow of the Institute of Classics in East Asian Medicine
Instructor and Clinical Supervisor
sbonzak@chicago.iceam.org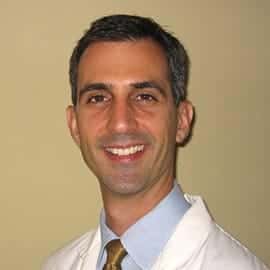 Stephen Bonzak, MSTOM, LAc is the founder and director of Health Traditions Acupuncture and Herbal Medicine Clinic in Chicago. He completed his undergraduate degree at Cornell University in Ithaca, NY and then attended the Pacific College of Oriental Medicine (PCOM), receiving a Masters of Science in Traditional Oriental Medicine.
Mr. Bonzak is licensed as an acupuncturist in the state of Illinois, and is Board Certified by the National Certification Commission for Acupuncture and Oriental Medicine in the practice of both acupuncture and herbal medicine. In addition to his practice, he teaches classes in herbal medicine and medical theory at PCOM, supervises interns in the student clinic, and is the Chair of the Oriental Medicine Department.
Mr. Bonzak has trained under Dr. Arnaud Versluys since late 2008 and received his certification as Diplomate in Canonical Chinese Medicine in 2011. During those years he was fortunate to meet and attend seminars with Dr. Zeng Rongxiu on a number of occasions. Since 2011, he has functioned as the director of the Chicago Institute of Classics of East Asian Medicine, hosting ICEAM's Canonical Chinese Medicine Training™ program in the Midwest.
Since 2013, Mr. Bonzak has started teaching both domestically and internationally alongside Dr. Versluys as a co-instructor in the aforementioned training program. He was one of the first practitioners to become clinically certified as a Fellow of the Institute of Classics in East Asian Medicine, and is one of only two Clinical Supervisors currently approved by Dr. Versluys.