Director, Copenhagen ICEAM
mheinz@copenhagen.iceam.org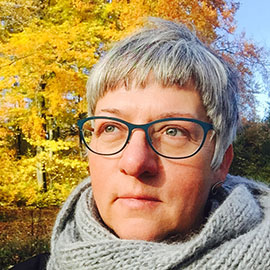 Mette Heinz studied at the London College of Traditional Acupuncture and graduated with a BSc (hons) in acupuncture in 2006. The next year she gained a diploma in Tuina from Middlesex University.
In 2007 she qualified with a Masters degree in Chinese Herbal Medicine at Westminster University. Parallel to this she began studying with Dr. Arnaud Versluys, and completed the first cycle of teachings in the UK of the Tian-Zeng lineage of Shanghan Lun, receiving her certification as Diplomate in Canonical Chinese Medicine in 2011 at London ICEAM.
After 24 years living in London, Mette returned to her native Denmark in 2013, where she conducts her clinical practice specializing in autoimmune and neurological diseases, as well as male and female fertility.