Director, Bamberg Institute of Classics in East Asian Medicine
Instructor
Clinical Fellow
mbeer@bamberg.iceam.org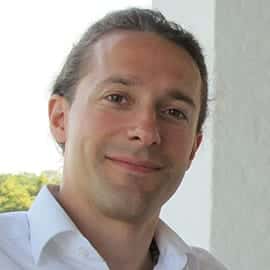 Though Mr. Beer's initial interest gravitated towards Western medicine, he ultimately embarked on his path of Chinese medicine studies by enrolling in the joint program between Middlesex University in London and the Beijing University of Chinese Medicine. After graduation from said program in 2005, he interned at the Beijing Sino-Japanese Friendship Hospital in 2006. After his return to Germany he qualified as a naturopath and also worked as a part-time English-German translator for a number of Chinese medicine books and publications.
In 2008, Mr. Beer commenced his study with Dr. Arnaud Versluys and the Institute of Classics in East Asian Medicine, culminating in his graduation as Diplomate in Canonical Chinese Medicine in 2010. In 2015, he was the first European non-instructor to receive his clinical certification as Fellow of the Institute of Classics in East Asian Medicine.
Because of Maximilian Beer's vast experience in translation and interpretation, he worked as the sole German-language translator for all ICEAM courses offered in Frankfurt from 2014 to 2018. He is an instructor at Frankfurt ICEAM and is working towards both his clinical supervisor certification through continued clinical mentorship with the founder, Dr. Arnaud Versluys and instructor, Laurie Ayres.