Assistant-Instructor, Portland ICEAM
egrey@portland.iceam.org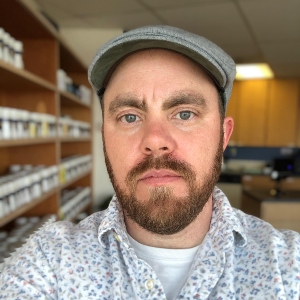 Eric Grey received his undergraduate education at Oregon State University, earning degrees in Philosophy and Biology and completing graduate work in Applied Ethics. He then attended the National College of Natural Medicine (NCNM) earning Honors and graduating with his Masters degree in 2009.
After licensure, along with practicing, Eric taught at NCNM until 2019. He contributed to curricular development as well as teaching Chinese herbs lab, Clinical Medicine, Practice Management and serving as a clinical supervisor. He is the co-founder of Watershed Wellness in Portland , OR, and now in Astoria, OR, where he practices acupuncture and Chinese herbal medicine.
Eric was fortunate to start his studies with Dr. Arnaud Versluys from the beginning of his medical education in 2005, continuing to study through ICEAM after graduation. He is a Diplomate of Canonical Chinese Medicine (DCCM) and is currently working to earn his clinical fellowship.