Clinic Coordinator, London ICEAM
dharbinson@london.iceam.org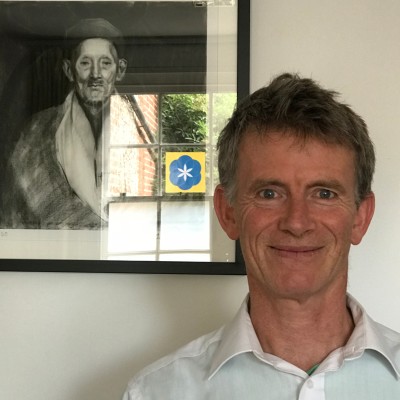 Dominic began his training in Chinese medicine in 1997. He graduated from the College of Integrated Chinese Medicine, in Reading, UK, as a Licensed Acupuncturist in 2000. He further pursued a 2-year post-graduate training in Chinese Herbal Medicine at the London College of Traditional Acupuncture and Oriental Medicine, from which he graduated in 2005. He also attended 3 months of clinical training at the Chengdu Traditional Chinese Medicine University Hospital in 2006.
He served for 10 years on the Editorial Board of the European Journal of Oriental Medicine EJOM and has published articles on the treatment of pre-menstrual syndrome (PMS) with Chinese herbal medicine, and on acupuncture in the treatment of psychosis. In 2009, he was lead acupuncturist in the UK's first pre-clinical pilot study exploring the acceptability and effects of acupuncture in the treatment of schizophrenia under the auspices of the Mental Health Dept. at Christchurch University, Canterbury, UK.
He began studying the Tian-Zeng lineage of Shanghan Lun practice with Dr. Arnaud Versluys in 2010. When attending the 2011 Zeng Rongxiu Shanghan Lun Conference in Portland, he had the pleasure of meeting and studying with Dr. Zeng Rongxiu. He received his certification as Diplomate in Canonical Chinese Medicine in 2017 and is currently working towards his Clinical Fellowship. He is co-organizer of all UK-based lectures and clinics hosted by London ICEAM.
Dominic practices in Canterbury, UK, at the multi-disciplinary Concorde House Clinic which he runs with his wife.