Director, New York Institute of Classics in East Asian Medicine
ccampbell@newyork.iceam.org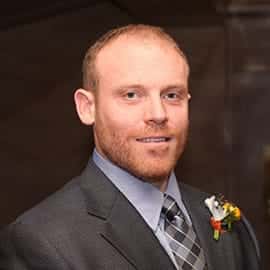 Collin Campbell received his undergraduate education at the City Colleges of Chicago and graduated with a Masters in Oriental Medicine from the Chicago campus of the Pacific College of Oriental Medicine in 2011. While there he completed a further 2700 hours of extracurricular clinical training under the tutelage of senior professors. He was a senior intern in the Chicago Veteran's clinic, and was a co-founder of the oncology clinic at KMF Acupuncture.
Mr. Campbell was the first non-instructor Diplomate of the Institute of Classics in East Asian Medicine to be awarded his clinical fellowship. He is an instructor, trained at Chicago ICEAM under the guidance of its director Stephen Bonzak, and is the lead instructor at New York ICEAM. He is currently working towards his Clinical Supervisor certification, through continued mentorship with the founder, Dr. Arnaud Versluys and instructor Stephen Bonzak.