Director of Research
Clinical Fellow
cpowell@kansascity.iceam.org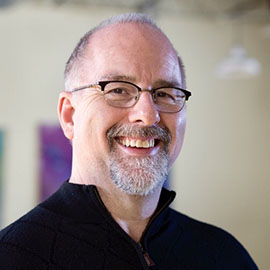 Before becoming a practitioner of Chinese medicine, Chris attended the University of Missouri-Columbia. There he worked on his Masters and PhD in Medical Anthropology and Epidemiology. His research took him to the Caribbean Islands for two years under a federal grant to understand geographic distribution and spread of infectious disease. His research design was based upon mathematical models for the prediction and spread of disease within island populations. Much of this work was part of the World Health Organization's Measles Eradication Program. Chris published several articles about this research while at the University.
Next, he graduated in 1996 from the Chinese medicine program at the International Institute of Chinese Medicine in Santa Fe, NM. This program focused on the integration of Chinese and Western medicine. While there, Chris researched the treatment of cancer from an integrative perspective.
After graduation, Chris returned to Kansas City, MO, to open his private practice. For three years he continued studies there with Dr. Joseph Thomas, a Chinese medicine practitioner teaching the approaches of Drs. John Shen and Leon Hammer. Chris also had the opportunity to study personally with Dr. John Shen during this period.
In 2011, Chris began his studies with Dr. Arnaud Versluys in Chicago. By 2013, he graduated as a Diplomate in Canonical Chinese Medicine℠. He continued his clinical training for another two years and received his certification as a Fellow of the Institute of Classics in East Asian Medicine℠ in 2015.
Chris continues his private practice in Kansas City, with his wife Jennifer, at their Wellness Center. As the Director of Research for ICEAM, Chris oversees the multiple clinical research projects conducted by ICEAM in cooperation with universities and hospitals both in the US as well as abroad.