Director, Institute of Classics in East Asian Medicine
Senior Lineage Holder, Tian-Zeng Lineage of Canonical Formulas
Senior Instructor and Clinical Supervisor
aversluys@iceam.org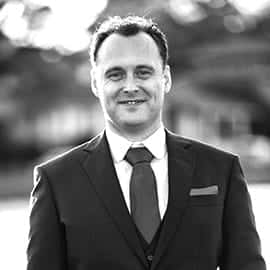 Dr. Versluys is one of the very few Westerners to have received his full medical training in China. He spent a total of twelve years at the Chinese medical universities of Wuhan, Beijing and Chengdu, where he pursued his Bachelor, Master and Doctorate degrees in Chinese medicine.
In 1999, Dr. Versluys met his ultimately lifelong teacher, Dr. Zeng Rongxiu 曾榮修, under whom he trained in traditional Shanghan Lun discipleship for 13 years. This consolidated and strengthened his passion for the Han-dynasty canonical style of Chinese herbal medicine as presented in the Shanghan Lun and Jingui Yaolue, and as practiced in the Tian Lineage.
Though originally from Belgium, in 2003, Dr. Versluys moved to Portland, OR, USA, to teach at the School of Classical Chinese Medicine at the National College of Natural Medicine (NCNM). In 2008, Dr. Versluys founded the Institute of Classics in East Asian Medicine and he has worked as its director and the chief architect of its Canonical Chinese Medicine Training™ program, ever since. Dr. Versluys is known as a renowned expert in the subject matter and a fixture on the international lecture and conference circuit.
It continues to be Dr. Versluys' life work to discover and reconstruct the clinical practice and theoretical underpinnings of the Tian family style of Canonical Formulas. Not only did he receive the full transmission of knowledge from his master, Dr. Zeng Rongxiu, the main representative of the Tian-Zeng branch of the lineage. But he has also received instructions from the late Dr. Zheng Guanglu; from Wu Tianfu, the widower of Dr. Tian's granddaughter, and lineage holder Tian Yuxia; and from Dr. Tian's sole surviving disciple, Dr. Huang Xuan. The converging of these four branches within Dr. Versluys have uniquely allowed him to synthesize and reconstruct the clinical style of pulse diagnosis and formula use and have made him into the sole living representative of the Tian Lineage.