Specialty Instructor, London Institute of Canonical Chinese Medicine
atodd@london.iceam.org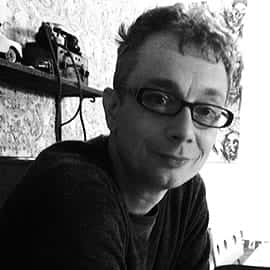 Anthony Todd received his BSc in Physics from Birmingham University and his MSc in Parallel Processing from the University of West England. In 2000, he graduated with a diploma in Chinese medicine from the International College of Oriental Medicine in London, the oldest Chinese medicine college in the UK.
Mr. Todd has a keen interest in the Japanese styles of acupuncture and herbal medicine. To that effect, he completed the Manaka course in 2002 and Toyohari training in 2004. He has been a member of said organizations ever since. In 2006 he partook in Kampo training along the Otsuka lineage, under Gretchen De Soriano. He is currently a clinic supervisor and course coordinator for Chinese medicine theory at the Chinese medicine program offered at Greenwich University in London.
In 2008, Mr. Todd enrolled in the Canonical Chinese Medicine Training™ offered by the London Institute of Classics in East Asian Medicine and received his certification as Diplomate in canonical Chinese Medicine in 2011. As of 2012, Mr. Todd has been the designated instructor for both Shanghan Lun and Jingui Yaolue abdominal diagnosis Fukushin courses in Europe and Australia.