Assistant Instructor, Sydney Institute of Classics in East Asian Medicine
mgearing@sydney.iceam.org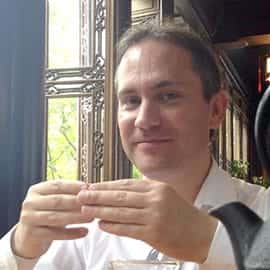 Mr. Gearing has been practicing Chinese Medicine since 1998. A keen student of classical formulas for many years, he has travelled to China many times to visit different Canonical Formula clinics and learn from a variety of well-known doctors.
In 1998, Mark Gearing received an Advanced Diploma of Chinese Medicine from the Australian College of Natural Medicine, followed by his Bachelor of Health Science in 2000. He attended a four-month clinical internship at the university hospital of the Guangxi University of Chinese Medicine in 2001. Between 2009 and 2012, he joined a number of short-term clinical internships in Shanghan Lun and Jingui Yaolue with the renowned Prof. Dr. Huang Huang in Nanjing, China. Currently Mr. Gearing is working towards his PhD at Nanjing University of Chinese Medicine, researching Classical Formulas under said professor Huang.
In 2011, Mark Gearing enrolled in the Canonical Chinese Medicine Training™ then offered in the city of Melbourne, Australia from which he graduated as a Diplomate in Canonical Chinese Medicine in 2013. Since said graduation, Mr. Gearing has continued to train with Dr. Arnaud Versluys in the US and work towards completion of his clinical fellowship and instructor ranking.